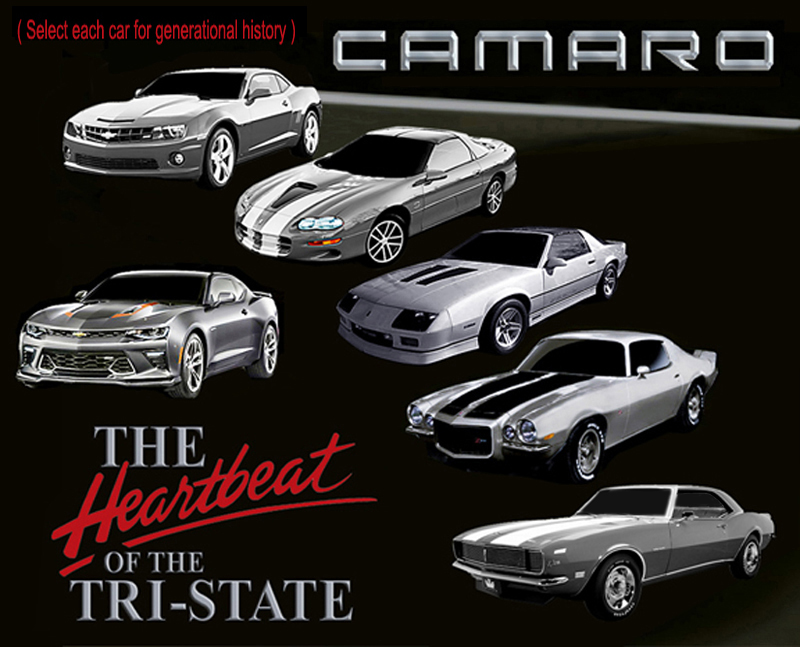 The Delaware Valley Camaro Club is a nationally recognized club and a member of the American Camaro Association, the Worldwide Camaro Club and the Association of Chevrolet Enthusiasts. Our membership is comprised mainly of residents from the eastern-Pennsylvania, southern-New Jersey, Delaware and northern-Maryland areas. We have all types of Camaros & Firebirds, ranging from original stock to modified and daily drivers to top-of-the-line show cars. We have a very active club and participate in all types of car shows and cruises year round. Our club organizes the annual "Riverfront Camaro Show" which is held each year on the first Sunday in June on the Wilmington riverfront.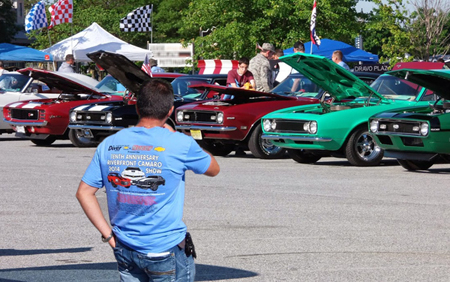 DVCC and our Charities would like to thank all the participants and sponsors (especially Diver and Nucar Chevrolet who brought new Camaros to test drive!) who made the annual Riverfront Camaro Show the most successful one yet. We shattered all of our previous attendance records with over 160 Camaros and Firebirds making it to the Riverfront to enjoy the beautiful weather. Not only did we have a great turn out but also the caliber and quality of cars was the highest it has been in years.
In addition, our inaugural PRESTIGE event turned out to be the highlight of the show, with some of the nicest and rarest Camaros in the area invited to compete for three magazine spots. The top 25 awards as usual provided a great selection of winners representing all generations of Camaros and Firebirds ranging from restored original cars to pro-street monsters. To see results and pictures from the 2014 event, head over to our Show Page and Awards Page.
We at DVCC look forward to seeing everyone and their amazing cars next year Sunday, June 7th, 2015.